Tonight is the Night!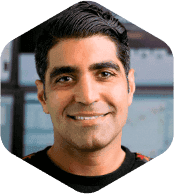 Andrew Aziz
May 5, 2023
Hello Traders,

Tonight is the night! My Sherpa and I will be heading up toward Camp 3 (which is at 7,000 m (23,000 ft)) in order to drop off oxygen tanks and some supplies, and then we will be coming back down. We will be crossing the famous Khumbu Icefall that has taken so many lives (including three Sherpas this year alone). No one has been able to fix the rope above Camp 4 so far. And everyone is waiting for the mid-May weather window.
I have always thought I was a badass. But day by day, the Himalayas are crushing my ego. This place is unique. It doesn't care who you are or what you did. It has taken the lives of many heroes. The safe passage of climbers is in the hands of the goddesses of mountains and no one else. This expedition has humbled me in such a way that I am sure I will come back a different person, summit or no summit.
Before arriving at the base camp, I was in Nepal and had some time on my hands. I took this opportunity to begin to study Buddhism and I have become fascinated by its teachings.

Buddhism makes a lot of sense to me. Each life we have is a way to grow and move closer to the state of enlightenment. Perhaps this karma life for me is a chance to evolve around my insecurities and other things I have struggled with (such as money, love, and fear) as part of my path toward enlightenment. In Buddhism, real death is not scary.

On another note, I am proud of our BBT community. Paras, Thor, and Brian are having fun making the recaps on my behalf. You can watch Paras' latest recap here.
Peak Capital Trading's bootcamp is starting on Monday. I am excited to hear our students' feedback after the major changes we made to the syllabus since our last bootcamp, and I am even more excited to join them as soon as I am back from Mount Everest.

You still have time to sign up since tomorrow night is the deadline!

I won't have internet access for the next 4-5 days. Please send me your energy and love! Here, the nights are very cold, colder than you could ever imagine.

To your success,
Andrew
PS: I love to stay connected with everyone on social media and each platform is of course different:
> Follow me on Instagram for the travelling trader lifestyle!
> Connect with me on LinkedIn for professional content.
> Follow me on Twitter for trade recaps and some memes!
> Subscribe to my YouTube channel for hot content from BBT team.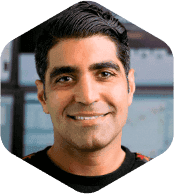 Andrew Aziz
Andrew Aziz (Ph.D.) is a Canadian trader, investor, proprietary fund manager, official Forbes business Council member, investor, and #1 best-selling author.