It's an AI Gold Rush and NVDA is Selling Shovels!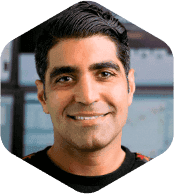 Andrew Aziz
May 30, 2023
Hello Traders,

I am getting some serious FOMO since I have been sitting on the sidelines for a while, not being able to trade. I have been relaxing in Bali, hiking, meditating, and following the markets from afar. Sometimes you need to take a step back and recharge and realize what matters most in life. Here is a picture of me hiking a volcanic mountain in Bali! I don't know what it is with me, I see a pointy thing and I just have to climb it!
It has certainly been a crazy market. The Nasdaq is now closer to an all-time high than it is to its bottom in October! Are we sure we are not in a new bull market? The names everyone is trading these days are NVDA, AMD, and all the other chip makers. You can watch today's recap by Paras and Peter here. Peter got an amazing short on AMD and Paras traded PDD masterfully.
NVDA is now worth more than Intel and AMD combined! Is this an AI bubble? Maybe, but what is clear is that during a gold rush, folks who sell shovels become rich, and NVDA is well-positioned for selling shovels in this AI gold rush. CPUs and processing in general are the most important things for AI and large language models, and NVDA is positioned to provide the necessary infrastructure for AI.
At Bear Bull Traders, we have launched our new Members Area! It is equipped with all the necessary information to get you started for the day, such as key earnings releases, breaking news, and the most relevant economic events for the day. You can now also see the latest webinars with a click of the button.

I have said before that my aim is to improve BBT every day, to never stop innovating, and to make the community better for everyone! If you have any feedback, please let me know by replying to this email!

This Monday is a holiday in the US and our chatrooms will be closed, we will be back on Tuesday with a Live Onboarding Class for our members. Make sure to rest and spend time with your family and loved ones.

Lastly, I will be back in Vancouver and full force trading next week. Thank you all for supporting my dream of going to Mount Everest and making this community what it is today! I appreciate you all!

To your success,
Andrew
PS: I love to stay connected with everyone on social media and each platform is of course different:
> Follow me on Instagram for the travelling trader lifestyle!
> Connect with me on LinkedIn for professional content.
> Follow me on Twitter for trade recaps and some memes!
> Subscribe to my YouTube channel for hot content from BBT team.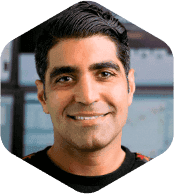 Andrew Aziz
Andrew Aziz (Ph.D.) is a Canadian trader, investor, proprietary fund manager, official Forbes business Council member, investor, and #1 best-selling author.