Dr. Burry Was Wrong!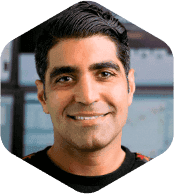 Andrew Aziz
March 30, 2023
Hello Traders,

I hope you are well and have had a good trading day so far! I am sorry that I missed the Open this morning. I was in Whistler, trying to catch the last ski of the season. I heard Paras and Brian had some amazing trading, with Paras taking a very nice long on $META. This morning, I woke up with a Twitter notification from Dr. Burry (yes, the famous 2008 trader who shorted the housing market), stating that he was wrong to call for a market crash and encourage his followers to sell. He admitted that he has never seen a generation degenerate like this generation that loves to "Buy the F**** Dip"!
Truth is, trading the market is hard and it is a serious business, and even pros like Michael Burry are often wrong!

The economy is deteriorating every day. I saw this interesting chart on Bloomberg that I thought I would share with you. It shows the number of times that CEOs in their earnings calls talk about labor shortages vs. job cuts. For the first time in two years, you are now hearing more and more CEOs talk about job cuts as opposed to labor shortages.
If you are a business owner, are you considering laying off people? How have interest rates impacted your business? I want to hear from you. You can reply to this email.

Today, we have Thor and John providing mentorship to our Elite members and, yesterday, Mike led an incredible webinar on how to pick the strategy that is right for you. Mike has also launched a course in the Trading Terminal Academy where he discusses a framework to define how to go about picking a strategy that is right for you. The course also includes one free mentorship session with him, so make sure to check it out here. Last night's webinar is uploaded and can be found in the education center.
As many of you know, I am getting ready to climb Everest, and as part of my preparations, I will be traveling this week to Bolivia to help myself get climatized to higher altitudes. Over the next few weeks, I will be missing some trading days, but one of the powers of community is that we are in the great hands of amazing traders such as Brian, Thor, Jarad, Paras, John, and many more. I know I will be missed, but there will be tons of trading opportunities for us to take advantage of!

To your success,
Andrew
PS: I love to stay connected with everyone on social media and each platform is of course different:
> Follow me on Instagram for the travelling trader lifestyle!
> Connect with me on LinkedIn for professional content.
> Follow me on Twitter for trade recaps and some memes!
> Subscribe to my YouTube channel for hot content from BBT team.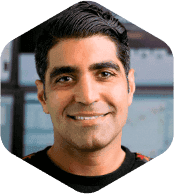 Andrew Aziz
Andrew Aziz (Ph.D.) is a Canadian trader, investor, proprietary fund manager, official Forbes business Council member, investor, and #1 best-selling author.