BBBY Expecting Cash Rescue, To Shutter 150 Stores, Cuts 20% of Jobs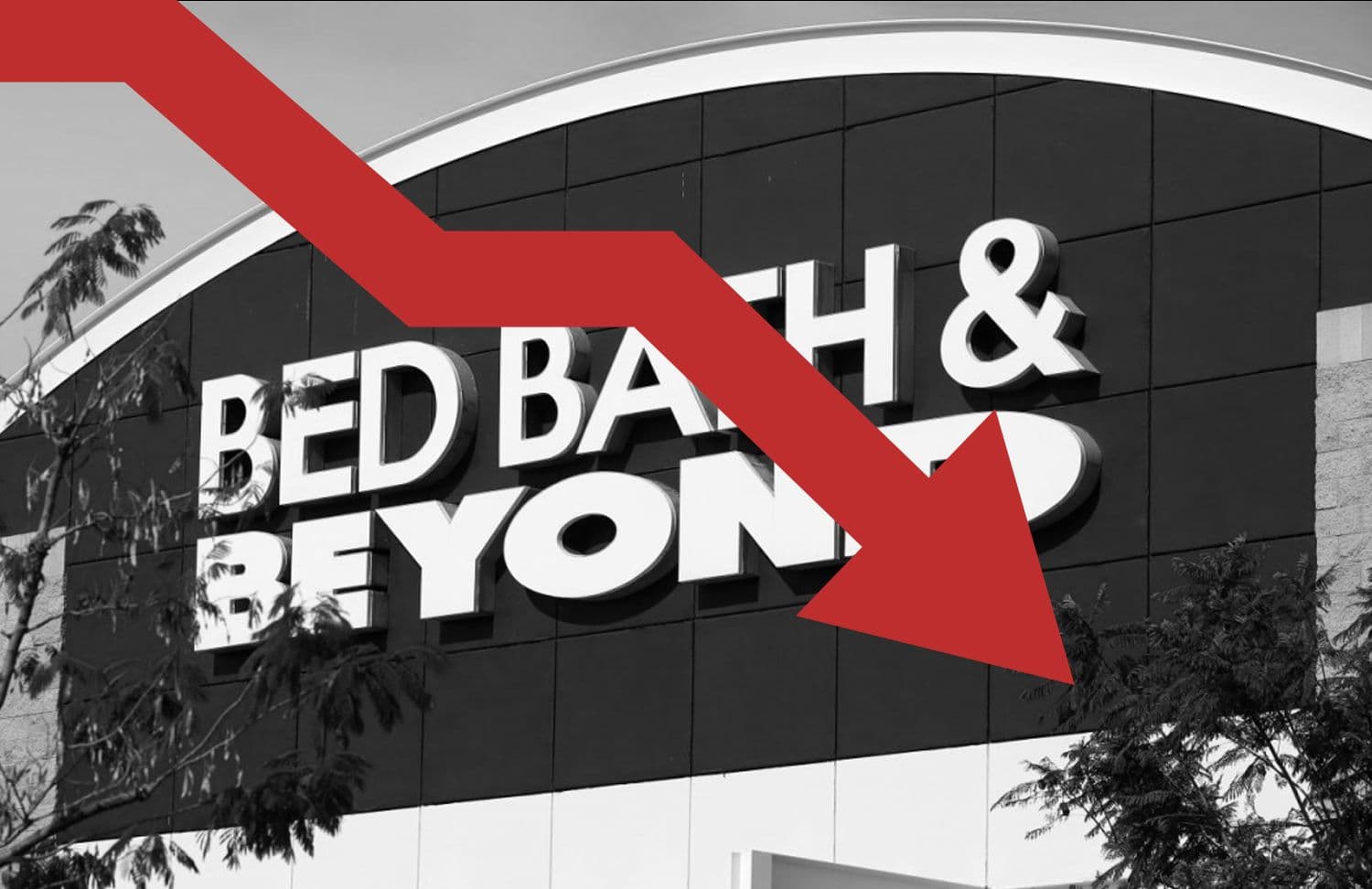 Home goods retailer Bed Bath & Beyond (NASDAQ: BBBY) announced early on Wednesday, August 31, 2022 that it's close to securing desperately-needed financing and will be implementing a new business strategy to reduce costs. The struggling chain is hoping to convince investors, vendors and customers that it has a workable survival plan.

The company said it has received commitments for a new $375 million "first-in-last-out" facility with global investment firm Sixth Street Partners and an expanded $1.13 billion asset-backed revolving credit facility, which is being led by JPMorgan Chase. The loan deal has yet to be closed, but BBBY is optimistic it will happen soon. Sixth Street, which manages $60 billion, is known for lending to companies in financial pinches. It helped provide much-needed assistance to Airbnb Inc. at the onset of the pandemic, extended new debt to DSW parent company Designer Brands and was part of a creditor group that took Neiman Marcus Group LLC out of bankruptcy.

To boost faltering sales and reduce costs, Bed Bath & Beyond also announced on Wednesday that it plans to cut 20% of jobs across its corporate and supply-chain operations and will close about 150 lower-producing stores. The company explained that these steps would reduce costs by about $250 million this fiscal year. It also plans to reduce its capital expenditures and will discontinue three of its nine labels.

"We are working swiftly and diligently to strengthen our liquidity and secure our path for the future," interim Chief Executive Officer Sue Gove said in a statement.

BBBY said it was preparing to potentially issue up to 12 million shares to help repay debt, but didn't provide details on the timing. The shares had fallen earlier Wednesday after the company alerted the market to the possibility of a share offering. The stock was down 26% at 8:25 a.m. in New York trading.
Preliminary sales in the quarter ended Aug. 27 were $1.45 billion. That's below the average analyst estimate of $1.50 billion.

The retailer is trying to counter growing pessimism about its financial outlook. Bed Bath & Beyond is dealing with a shrinking cash pile and has fallen behind on payments to vendors to the point where some suppliers have stopped or limited shipments.

Bed Bath & Beyond also announced on Wednesday that it has decided to keep its Buybuy Baby brand in spite of calls for it to be sold.

Many of BBBY's wounds have been self-inflicted. Although it had previously attracted loyal shoppers with its 20%-off coupons, Bed Bath & Beyond decided recently to focus on own-brand or private-label products including its Our Table brand cookware. The strategy failed, sales fell by 25%, and the losses piled up.
Not directly the fault of BBBY was the fact that it gained popularity as a meme stock, and its stock took several roller coaster rides. One 20-year-old college student chose just the right time to go big on Bed Bath & Beyond. Jake Freeman, a 20-year-old math major, made close to $110 million off its meme-stock status when he bought 4.96 million shares at $5.50 each. Then, when the stock spiked above $27 a share before closing at $20.65, up 31 percent, he sold his stake. The Financial Times reported that his holdings were worth more than $130 million at the time. Word of his sale, along with GameStop chairman and meme-stock champion Ryan Cohen's disposal of his approximately 12% stake in BBBY, drove the stock down from a high of $30 on August 17, 2022 to $11 by Friday's close.