TURNING MISFORTUNE INTO OPPORTUNITIES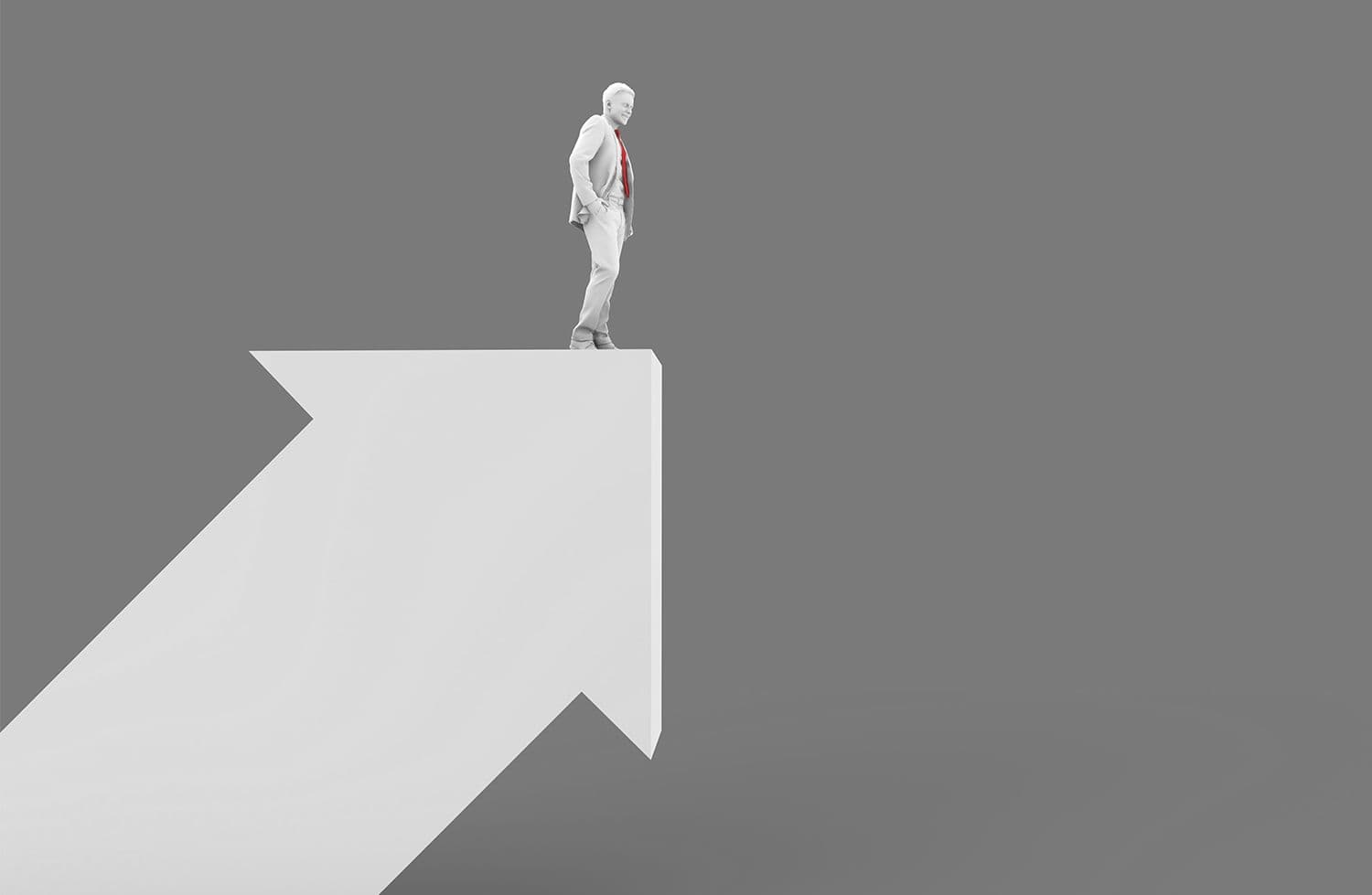 Andrew Aziz is the proprietary fund manager of Peak Capital Trading with net worth assets of $20 million, a successful investor, and #1 best-selling author. He has ranked as one of the top 100 authors in the "Business and Finance" category for seven consecutive years. Mastering Trading Psychology is his fifth book, and it quickly became a best seller on Amazon. His previous books, including the highly popular How to Day Trade for a Living (2015), have been translated into twelve languages and have sold over 500,000 copies worldwide. Aziz is the CEO and founder of the multimillion dollar companies Peak Capital Trading and Bear Bull Traders, and a valued mentor to thousands of other traders.
---
Suddenly Unemployed
Andrew Aziz became a successful day trader and a best-selling author after he lost what he thought was his dream job. After 23 years of hard work, study, and research, Aziz suddenly found himself unemployed, and he felt like he was living in a vacuum. He needed to find opportunities to overcome this misfortune.

Aziz had studied chemical engineering in some of the best universities in Iran, the country where he was born and grew up. Although he spent many hours each day on his studies, he was able to find time to become a mountain climber and an avid nature lover. Then, at the age of 25, he decided to move to Canada and specifically to the Province of British Columbia. The Rocky Mountains lured him to satisfy his passion for climbing, and B.C.'s world-famous natural attractions and temperate climate appealed to his love of the outdoors. After more studying and hard work, Aziz completed a Ph.D. in clean technology at the University of British Columbia. After graduating with honors and being involved in numerous high-impact journal publications and patents, he began what he had hoped would be a long-term career with companies that were developing hydrogen fuel cell cars. He was passionate about moving the automotive industry towards a clean, no-pollution alternative and hoped to make meaningful contributions to related research.
But all his work in research and in the development of nanomaterial for cars was not to last for long. The company he was involved with suddenly stopped their research and announced that they had decided not to pursue that new technology any further.

He felt embarrassed in front of his friends and family because he was suddenly unemployed, and there were not many engineering jobs available in Vancouver at that time. He struggled with the question of what else he could do to have a happy and fulfilling life.
He decided to needed to take control of his finances by learning about types of work that he could do from home that would provide at least a partial income for his family. Aziz had become very interested in day trading, but that was not going well at the beginning, and he needed to get another job to pay the bills.
Becoming a Day Trader
Aziz took on a day job for three years to provide day-to-day income and focused on learning how to trade during most of his personal time. He started waking up at 5 a.m., and he learned how to trade the market for a few hours before leaving for work at 9 a.m. As well, he spent most of his evenings and weekends learning about trading.

When he was laid off from his engineering job, the company had provided a program to help former employees get back on their feet and find another job. As part of that program, Aziz had several sessions with a counselor who sometimes asked him what he wanted to do in the future. He always told her that he wanted to start his own business.
Becoming an Author
When Aziz first started day trading, he scoured the Internet for information on how it's done. He searched Google, YouTube, and other sources and found that pieces of information were available in countless locations on virtually all aspects of trading, including brokers, platforms, strategies, and psychology. This was extremely useful information, but it was scattered and not always easy to locate. There was no single source that covered all of the basics, so he decided to write a book that would fulfill that need.

While he was working towards his Ph.D., his task as a researcher had been to learn as much as he could about a topic and then publish the results, so he decided to use the same approach with day trading. As a chemical engineer, he had no background in finance or trading, but he began exploring the world of trading, assessing the research and pulling the information together.

How To Day Trade for a Living was listed on Amazon in 2015, and Aziz was totally surprised at the reception it received. He had included his email address in the book, and people who read it were asking him so many questions about day trading that he decided to start a community where people who were interested in trading could talk together in a forum-like setting.

Five years later, when he published his fifth book, Mastering Trading Psychology, it was an immediate best seller on Amazon. By then, the previous books had been translated into twelve languages and had sold over half a million copies worldwide. So in addition to becoming a day trader, Andrew Aziz had become a best-selling author.
An Attractive Lifestyle
Major stock markets like the NYSE and Nasdaq are generally open from 9:30 a.m. until 4 p.m. Eastern time. Living in the Pacific time zone gives day traders a kind of head start. If they begin trading at 6:30 , they will probably finish between 10:30 and 11:30 a.m. What they do with the rest of their day is up to them.
A Regular Routine
Andrew Aziz has found that trading, sticking to his plan, and the discipline inherent in his trading methodology have had a snowball effect on positive habits in his life in general, and that these habits have contributed to even more trading success. He follows a regular routine each morning. He wakes up at 4:30 and goes for a 45- to 60-minute run Then he comes home, takes a shower, and at 6 a.m. starts developing his plan.
Staying in Peak Operating Condition
Aziz has found that when his body has not been active prior to trading, he can make poor decisions. He points to scientific studies showing that aerobic exercise has a positive effect on the decision-making process. People who regularly participate in an aerobic exercise (such as running for at least 30 minutes) have higher scores on neuropsychological functioning and performance tests that measure such cognitive functions as attentional control, inhibitory control, cognitive flexibility, working memory updating and capacity, and information processing speed.. He believes that individuals' moods are influenced by their physical state, including factors like what and how much they eat.. This kind of preventive maintenance, he says, keeps body, and thus mind, in their peak operating condition.
After Aziz stopped drinking coffee and alcohol and eating animal-based food, he found that his performance levels increased significantly. In fact, he has found that avoiding meat and fish and not using alcohol, coffee and tobacco have accelerated him forward in every facet of his life.

Trading from Everywhere
Andrew Aziz is an avid traveler, runner and climber and has spent much of his time in the last few years traveling the world as a trader/explorer with a laptop and several portable screens always near at hand. In recent years, he has traded from almost everywhere, ranging from his hometown of Vancouver, to the most remote hills of Papua New Guinea while climbing Mount Giluwe (14,327 feet or 4,367 metres), the highest volcano in Oceania. By late 2019, Aziz had committed to a mission to climb the highest volcanoes in all seven continents, a challenge known to climbers and alpinists as the Volcanic Seven Summits. However, with the pandemic, most borders were closed and he, like everyone else, had to stay close to home.
One feature that makes day trading so attractive is the lifestyle. Traders can work from home, usually for only a few hours each day, and take days off whenever they choose. They can spend as much time as they want with their family and friends without requesting vacation time from a boss or manager. Since day trading is a form of self-employment, Aziz was able to visit 27 countries in 2019, and most of those times he was able to trade with his laptop and a few portable screens.
The Power of Resilience
Andrew Aziz is no stranger to making the best of bad situations. He spent his childhood in Iran during one the longest wars of the twentieth century, the eight-year-long Iran-Iraq war. He was part of a middle-class family, and he lost his father when he was very young.

He has many indelible childhood wartime memories, including riding his bicycle to check out a downed fighter jet, and getting as close as he dared to an unexploded cruise missile near his house in Tehran, Iran's capital. He also remembers tense and seemingly endless nights huddled in air raid shelters with dozens of other children and adults while sirens droned in the background and anti-aircraft guns punctuated the darkness.

During his teenage years, Aziz became fascinated with fireworks, learning that setting them off was fun. but that making them was even more fun. He started by assembling low-explosive fireworks in his house with friends to throw out in last Tuesday of winter, in an ancient Iranian ceremony of fire called Chaharshanbe Suri. And that's when he first became intrigued with chemicals and chemistry and started on the path to becoming a chemical engineer.

When Andrew Aziz is asked how he was able to turn losing his "dream job" into a success story, he sums up his answer in one word: "Resilience."

More from Norm Grunsfeld