Weekly Market Review and Swing Opportunities - March 27, 2023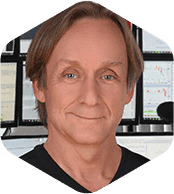 Brian Pezim
March 27, 2023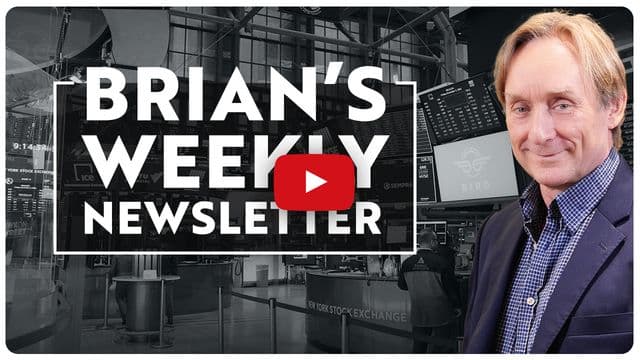 Hi all,

We saw more volatility this week particularly in the financial sector in both Europe and North America. The Fed did not waver from their fight on inflation regardless and raised the fund rate by 0.25% as was primarily expected.

Interestingly bonds prices rallied this week again as yields dropped significantly indicating the bond market is thinking a recession is coming.

The bright spot in the market continues to be the technology sector which investors and traders seemed to consider it as a safe haven trade compared to other sectors of the market including financials. Communication services which includes META also did well with focus on a possible TikToc ban – META and SNAP would be big beneficiaries if that ban did happen.

I expect the tech sector to remain strong with pullbacks being bought unless there is some kind of catastrophic event with more financials for example. I have already bought some Canadian banks through an ETF thinking maybe the bottom is in.
Key levels:
DOW (32,238 now) – support level 31,800 and resistance is at 33,400
QQQ (311) – support level 290 and resistance is at 315
SPY (396) – support level 390 and resistance is at 405
IWM (172) – support level 170 and resistance is at 185
Recap Video:
Watch the recap on YouTube
Positions:
WLLW on Toronto Stock Exchange (TSX) - long term hold. ($0.85)
FOM on TSX - this is a small cap mining company. I like the drill results they are getting and management team is solid. Highly speculative at $3.00.
NVDA - Short $280 calls – expired and kept premium
NUGT - Sold into resistance.
TLT - Short $103 April 6 puts.
What to Watch for this Week:
Tuesday 10:00AM – Consumer confidence
Wednesday 10:00AM – Home Sales
Thursday 8:30AM – GDP and Jobless claims
Friday 8:30AM – PCE price index
Lots of "Fed speakers" throughout the week at various events
View the Economic Calendar on Trading Terminal
Sectors in Play Last Week:
Communication services and Technology sectors were the big gainers for the week.
Utilities and Real Estate were the two losing sectors (small amount).
Earnings this week:
Monday - CCL
Tuesday - WBA, FUTU, LULU, MU, PLAY, CALM, JEF
Wednesday - PAYX, CTAS,RH
Thursday - BB
View the Earnings Calendar on Trading Terminal
Tracking:
AAPL – Pushed through resistance - $170 could be next area of R to watch. - AMZN - $100 is resistance.
BABA – $93 is 200 sma resistance area for possible call option sell.
FNH - Buyout proposed by TD at $25 – trading in $16 level on regulator concerns but I think selling is overdone and has found a bottom.
NVDA - $280 is resistance but if QQQ moves higher – this could break higher again. Better to sell downside puts.
NUGT - Nice run but extended and if no more financial concerns due for a pullback.
TSLA – Trading in a range still - $200 to $210 is resistance but seems to have good support around $180.
XLE – Concerns of recession persist to keep this sector down.
UNG – Pop up was short lived maybe a double bottom again.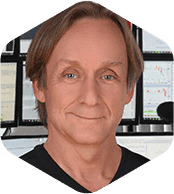 Brian Pezim
Brian (Randy) Pezim is a Canadian trader and investor, with a focus on swing trading equities as well as day trading.