Weekly Market Review and Swing Opportunities - April 24, 2023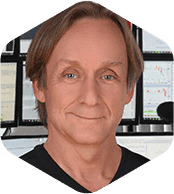 Brian Pezim
April 24, 2023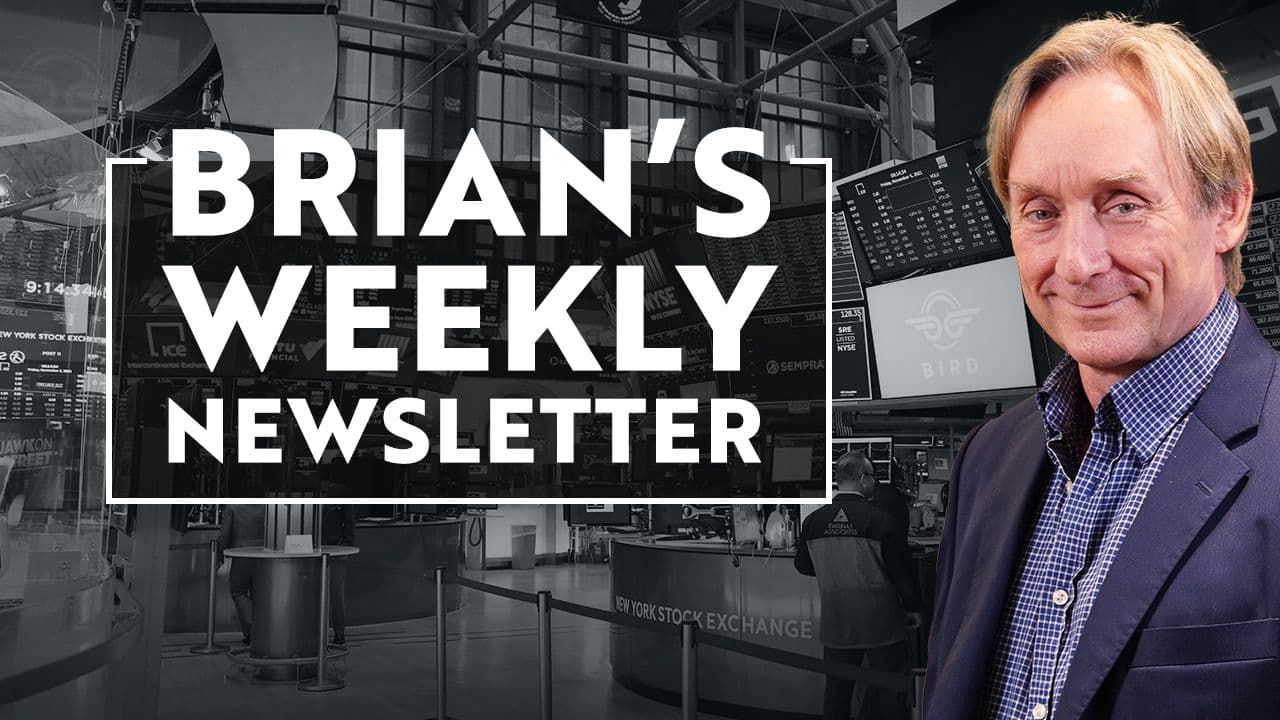 Hi all,

The markets finished off the week with little change. Trading range seems to be narrowing as investors and traders are unsure if we are heading for a full recession or a "soft-landing" in the current Fed rate hike environment. Inflation does seem to be cooling and there has been lots of news about lay-offs which will no doubt help the Fed get inflation down to an acceptable level. Regardless, at least one more 0.25% rate hike seems to be highly likely in May.

Last week TSLA disappointed on declining margins but GS earnings were cheered by investors. Next week we get lots more earnings from some more big cap tech names such as AMZN, MSFT, META, and GOOG.

DOW, S&P and QQQ remain at or near resistance levels. Odds are favoring a breakout higher if earnings and guidance are good this week. Regardless, the VIX (fear index) remains at lows showing no big concerns about a hard sell-off.
Key levels:
DOW (33,809 now) – support level 33,000 and resistance is at 34,400
QQQ (317) – support level 310 and resistance is here at 320 then 330
SPY (412) – support level 400 and resistance is here at 415 then 420
IWM (179) – support level 170 and resistance is at 180
Recap Video:
Watch the recap on YouTube
Positions:
WLLW on Toronto Stock Exchange (TSX) - long term hold. ($0.85) - sold out a lot of my position for a big loss at $0.15.
FOM on TSX - this is a small cap mining company. I like the drill results they are getting and management team is solid. Highly speculative at $3.00. Took some profits over $4.10.
FHN - Long at $17. Sold some at $18.4.
HGU - Long gold miner ETF on TSX (GDX equivalent on NYSE). Took profits last week, out rest.
NFLX - Short $320 puts expiring next Friday – risky trade
PAAS - Long silver play. Took some profits last week and, out remainder.
TLT – Shorted $103 April 6 puts - covered them and rolled up to short $105 puts – covered for a small loss on the $105s..
What to Watch for this Week:
Tuesday 9:00AM - Housing Sales and 10:00 Consumer Confidence
Wednesday 8:30AM - Durable goods orders and inventories
Thursday 8:30AM - GDP and Jobless Claims
Friday 8:30AM – PCE price index
View the Economic Calendar on Trading Terminal
Sectors in Play Last Week:
Consumer Defensives and Real Estate sectors were the biggest gainers for the week.
Communication Services and Energy were the losers.
Earnings this week:
Monday - KO, CLF, KRC, WHR
Tuesday - UPS, VZ, GM, GE, MCD, MSFT, GOOG, ENPH, V
Wednesday - BA, HLT, GD, META, TDOC, ROKU, NOW, WM
Thursday - CAT, AAL, ABBV, MA, AMZN, SNAP, INTL, PINS, ATVI
Friday - XOM, CVX, CL, CCJ
View the Earnings Calendar on Trading Terminal
Tracking:
AAPL – $168 to $170 still resistance but AAPL still seems to have buyer so selling downside puts could be a way to play the strength.
ABNB – $110 held on the pullback this week while $115 is resistance. Another opportunity to sell downside puts at $110.
AMZN – Broke out on Friday through $104 resistance. Earnings this week so let the dust settle for a few days after to see where support or resistance is after reporting numbers.
BIDU - Keeps going lower – broke down through 200-day sma. I am short the stock and looking for target of $121.
GOOG - $110 is resistance but reporting this week – see AMZN comment (let dust settle).
LVS – Broke out after earnings and looks like it will trade higher on positive fundamentals.
NFLX – Tested $320 several times and held so sold some puts at that level on Friday.
NUGT – Took some profits last week on my gold trade, now all out the rest. Broke trend.
NVDA – Range bound trading between $260 to $280 but if QQQ moves higher – this could break higher again. Better to sell downside puts as I expect buyers are ready to support it on any weakness.
TSLA – See if this $160 level is support after earnings, then potential to sell puts there.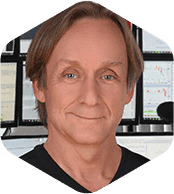 Brian Pezim
Brian (Randy) Pezim is a Canadian trader and investor, with a focus on swing trading equities as well as day trading.