The Seesaw Market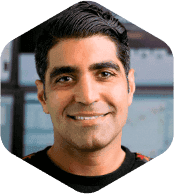 Andrew Aziz
April 3, 2023
Hello Traders,

Welcome to the second quarter of 2023. As I am writing you this newsletter, I am on my way to Huayna Potosi mountain. Surrounded by other very high mountains and roughly 15 miles (24 km) north of La Paz, the capital of Bolivia, this mountain is the most popular climb in Bolivia. I will spend the next 14 days climbing this mountain to prepare for my Everest climb. It is going to be a tough climb, so wish me luck. The 6,090-meter elevation referenced in the image below equals about 20,000 feet.
Speaking of tough climbs, the market has been on a seesaw lately! One moment the unemployment rate is low and inflation is high. The next moment, one of the country's biggest banks fails, partly due to losses on its bond portfolio. As I have said many times, it is a nightmare for investors but a paradise for traders who know how to trade this market. This morning, both Paras and Brian were able to execute some very good trades in $TSLA and $AAPL.

Tesla fell over 6% today due to its disappointing delivery numbers. Despite the price cuts and the EV tax credit from the government, Elon Musk was not able to impress Wall Street with his quarterly numbers.

One of the talking points of many has been that despite all the bad news in the market, earnings have held up nicely. But in the last quarter of 2022, earnings actually dipped lower. Now the question is whether this should matter for equities or not. Corporate profits are on the way down, but does that mean the market as a whole will drop further as well?
For our newer members, tonight is our weekly onboarding session with Carlos and Mike, so make sure to attend in order to take full advantage of our community. In this brief one-hour onboarding webinar, Carlos and Mike will review everything our community offers and help you get set up for a successful start to your trading. Their session begins at 8pm ET.

Lastly, we have extended free access (we have to charge a nominal $1 fee to keep bots away) to our fundamental trading courses to allow more enthusiasts learn retail trading. This access level comes with:


Live onboarding session

BBT intro course

Day trading and options courses
Take advantage of free education and start your trading journey, if you haven't done it yet.

To your success,
Andrew
PS: I love to stay connected with everyone on social media and each platform is of course different:
> Follow me on Instagram for the travelling trader lifestyle!
> Connect with me on LinkedIn for professional content.
> Follow me on Twitter for trade recaps and some memes!
> Subscribe to my YouTube channel for hot content from BBT team.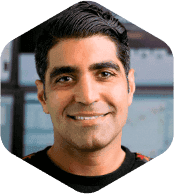 Andrew Aziz
Andrew Aziz (Ph.D.) is a Canadian trader, investor, proprietary fund manager, official Forbes business Council member, investor, and #1 best-selling author.