Cobra Trading: Small But Versatile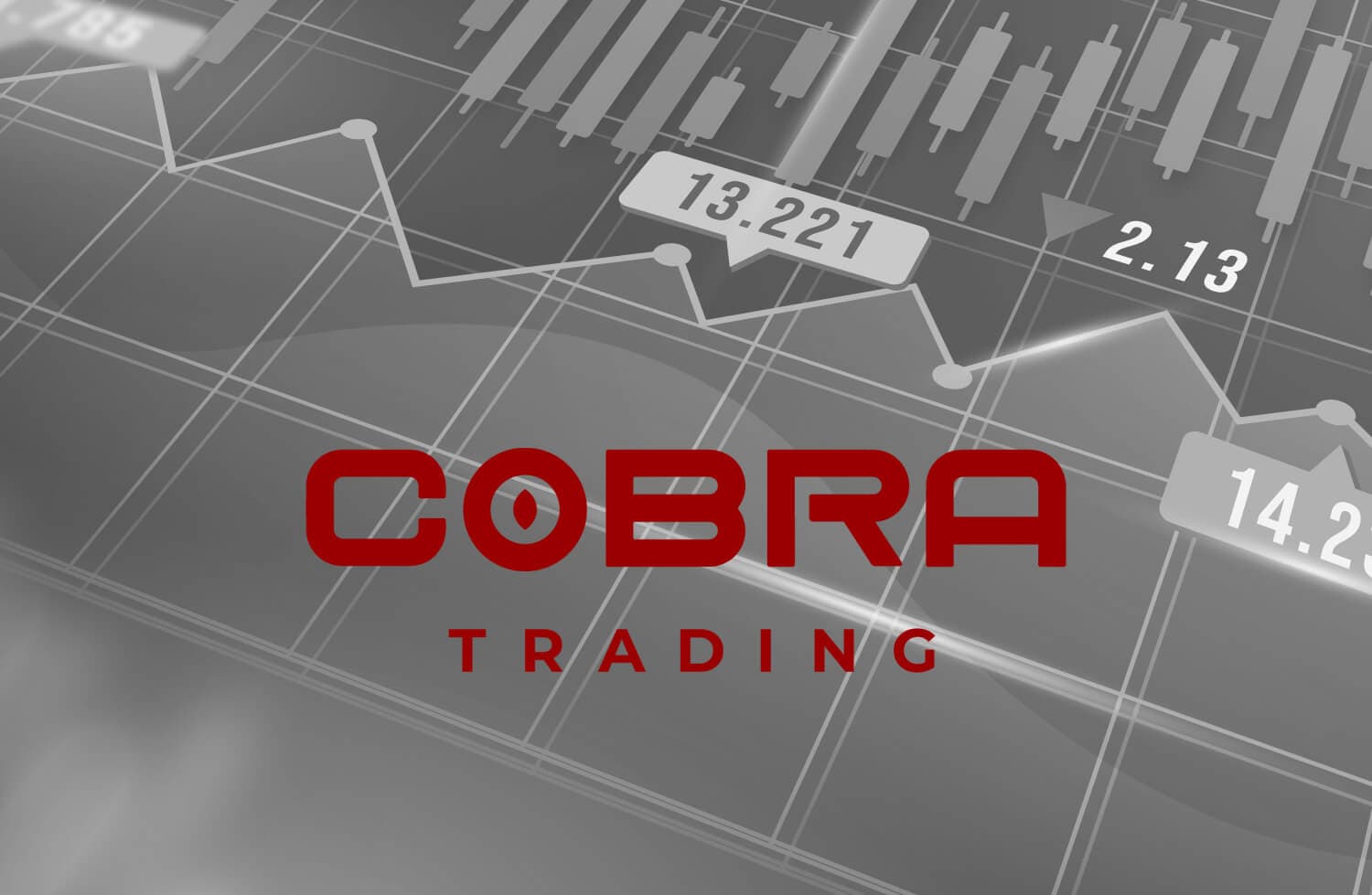 Quick Summary
Cobra Trading is a sophisticated direct market access broker that is capable of meeting the needs of institutional and retail traders, including day traders. It offers an attractive assortment of flexible and powerful platforms and tools for online trading and provides professional traders with competitively priced stock and options trading fees with a small $1 trade minimum and a personalized service. Cobra has an abundance of routing options to execute trades, helping to ensure that positions can be executed as quickly as possible at the best possible prices at all times.
✓

Pros

✕

Cons

✓

Multiple trading tools available

✕

No foreign stocks

✓

Excellent margin rates

✕

Not a $0 commission broker

✓

Discounts for active traders

✕

Large deposits required to open an account

✓

Penny and OTC stocks

✕

Many tradable instruments aren't available

✓

Maker-taker fees

✕

No mobile app

✓

Several customer service channels

✕

Steep software fees

✓

Direct market access
Broker of Choice
Cobra Trading is the broker of choice for many US traders. Founded in 2003 by Chadd Hessing and headquartered in Plano, Texas, Cobra is a relatively small firm that is versatile in its ability to meet the needs of clients by offering a wide range of account opportunities:
Taxable individual and joint accounts
Non-taxable IRAs
Business accounts
Trust accounts
Margin accounts
In these accounts, Cobra offers trading in stocks, options, and ETFs. Stocks include penny and OTC securities. Futures and forex can be traded in a separate account with Cobra's affiliate, Venom.
For order submission, Cobra Trading offers four desktop platforms, and Venom has its own suite of trading tools.
A $25,000 deposit is needed to open an account, plus $10,000 to keep the account active. These deposits are for non-day-trading accounts.
Cobra is registered in the United States and regulated by three bodies: FINRA, SIPC, and NFA. SIPC acts as a guarantor for the payment of monetary compensation to Cobra Trading clients. One of the most appealing features of Cobra is that it offers optimal trading conditions for working in the stock market. Clients have access to eight types of accounts, including corporate, joint, and individual accounts, as well as options for retirement investment. Cobra Trading provides clients with direct access to the stock markets through its trading platforms, which users can customize to meet their needs.
Day Trading
Accounts that will be used in day trading must deposit an initial $30,000, and accounts opened by non-US clients must deposit at least $50,000. The maintenance requirement in either case is $25,000. This policy of course results from the regulators' PDT guidelines.
In exchange for the high balance requirements, Cobra offers day traders the following services:
Professional-level charting on several desktop platforms
Online short locating
Level II quotes
Direct-access routing with maker-taker fees
Pricing
Cobra's pricing is quite appealing in comparison to its competitors:
| | | |
| --- | --- | --- |
| Trading Platform | Price Per Month | Free if you Trade More Than: |
| Cobra TraderPro | $100/month | 200,000 shares/month |
| DAS Trader Pro | $125/month | 250,000 shares/month |
| Sterling Trader Pro | $200-300/month | 300,000 shares/month |
Cobra TraderPro is the best starting point for beginners and has the lowest monthly fees. It is based on the popular Sterling Trader framework and offers key features like hotkeys, real-time Level 2 market data, and stop orders.
Another popular solution for day traders is DAS Trader Pro. It offers one of the most complete order routing options and a fair pricing structure.
Sterling Trader Pro is another great trading platform, with even more routing options.
Commission Structure
Commissions for stock and option trades are priced on a tiered schedule.
| | |
| --- | --- |
| Stock Commissions per Share | Number of Shares Traded per Month |
| 0.4¢ | 0-250,000 shares |
| 0.35¢ | 250,000-1 million shares |
| 0.3¢ | 1-2 million shares |
| 0.2¢ | 2-10 million shares |
Accounts that trade more than 10 million equity shares per month can get even lower commissions:
| | |
| --- | --- |
| Option Commissions per Contract | Number of Contracts Traded per Month |
| 50¢ | 0-2,000 contracts |
| 40¢ | 2,001-10,000 contracts |
| 30¢ | More than 10,000 contracts |
| 0.2¢ | 2 - 10 million shares |
Cobra Trading charges a very low 5.25% on margin debits up to $1 million. Above that level, lower rates are open to negotiation.
Software fees are charged for access to platforms.
| | | |
| --- | --- | --- |
| Platform | Fee per Month | 100% Rebate Available |
| Cobra TraderPro | $100/month | At 200,000 shares/month |
| DAS Trader Pro | $125/month | At 250,000 shares/month |
| Sterling Trader Pro | $200/month | At 300,000 shares/month |
| RealTick Express | $200/month | At 300,000 shares/month |
| RealTick Pro | $350/month | At 500,000 shares/month |
Options trading on Sterling adds an extra $30 per month.
Market data involves an extra charge. A basic package that includes Level II data costs $25 per month for non-professionals. Pros have to pay $79 per month. Other data packages are available at additional cost. For example, pink sheet Level II data costs $20 per month.
Broker-assisted trades at Cobra carry no surcharges, which is an attractive feature. side, ACAT outgoing transfers, however, are a hefty $95, and IRAs carry a $35 annual fee. There's also a quarterly inactivity fee of $15.
Leverage and Shorting

Cobra Trading generally follows FINRA's day-trading guidelines. This means PDT accounts have 4:1 leverage as intraday buying power. Overnight leverage is reduced by half. Cash accounts have the same, but are limited to three day trades in a rolling five-business-day period. Some stocks and funds can have higher maintenance requirements, and thus lower leverage. With Wedbush Securities as its clearing firm, Cobra Trading is able to locate hard-to-borrow stocks for shorting purposes. Stocks can be located directly on Cobra's platforms. This broker has access to multiple locate sources. Locating services may incur fees, which vary by stock.
Summary
Cobra Trading is a sophisticated direct market access broker that is capable of meeting the needs of institutional and retail traders, including day traders. It offers an attractive assortment of flexible and powerful platforms and tools for online trading and provides professional traders with competitively priced stock and options trading fees with a small $1 trade minimum and a personalized service. Cobra has an abundance of routing options to execute trades, helping to ensure that positions can be executed as quickly as possible at the best possible prices at all times.

CEO Chadd Hessing has stated that "Our mission is to provide active traders the highest level of service, systems and trade support at a very competitive price."